The University of Central Lancashire's Hanover Project presents 'Connections'.
Hanover Projects first solely online exhibition. Including practising artists, current 3rd-year students, alumni and UCLan tutors. Curated by Gallery Intern Abigail Rooney.
During the lockdown, my heart has been breaking for creative students; they had to leave their studios and gallery spaces. There is nothing quite like the atmosphere of an active artist studio for making that 'magic' happen, outside of that space it can be difficult. However, they have taken this challenge in their stride and been incredibly proactive. This will be the Hanover projects first entirely digital exhibition, and I am so proud to be part of it.
The website for the exhibition will be live from midday on 22nd October 2020, and they have organised an artist talk via Zoom at 16:30pm 29th October 2020.  All are welcome to attend, listen and discuss the works and current situation in the pandemic, as well as its effects on creatives.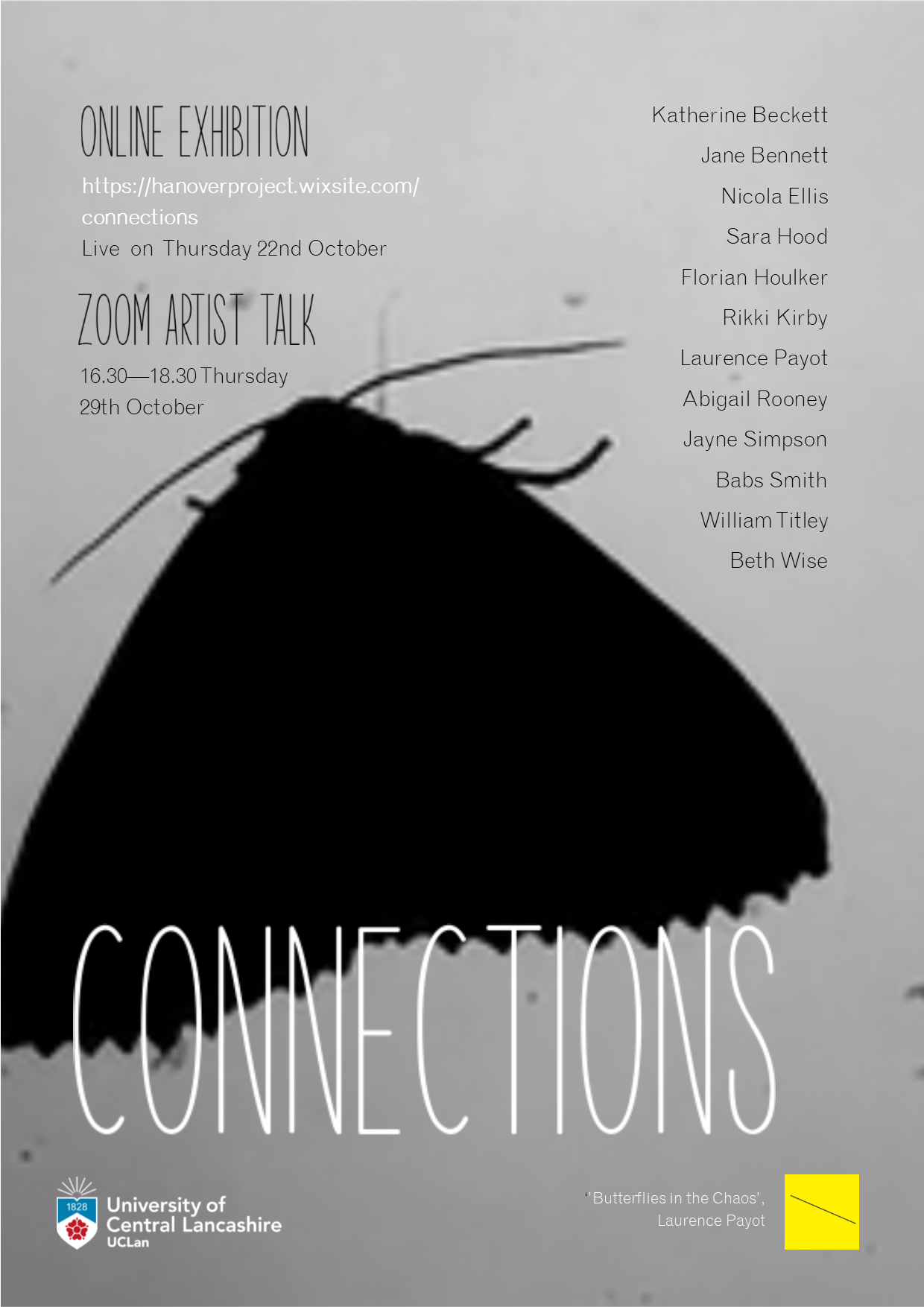 This exhibition features work from, staff, students and alumnus. I am showing my screenprint 'In Pursuit Of' which I recently made for Autistica's charity auction earlier this month. 
The exhibition site can be viewed through Connections Exhibition from the 22nd October 2020.