Autistica's Creative Differences Auction will be ending on Tuesday the 27th October at 20:00 GMT.
There is still time to visit the auction site and bid on your favourite work.  By bidding on the artworks, you are supporting the arts in addition to supporting a hugely diverse community of autistic people and their families. The artwork can be viewed and bid's placed here.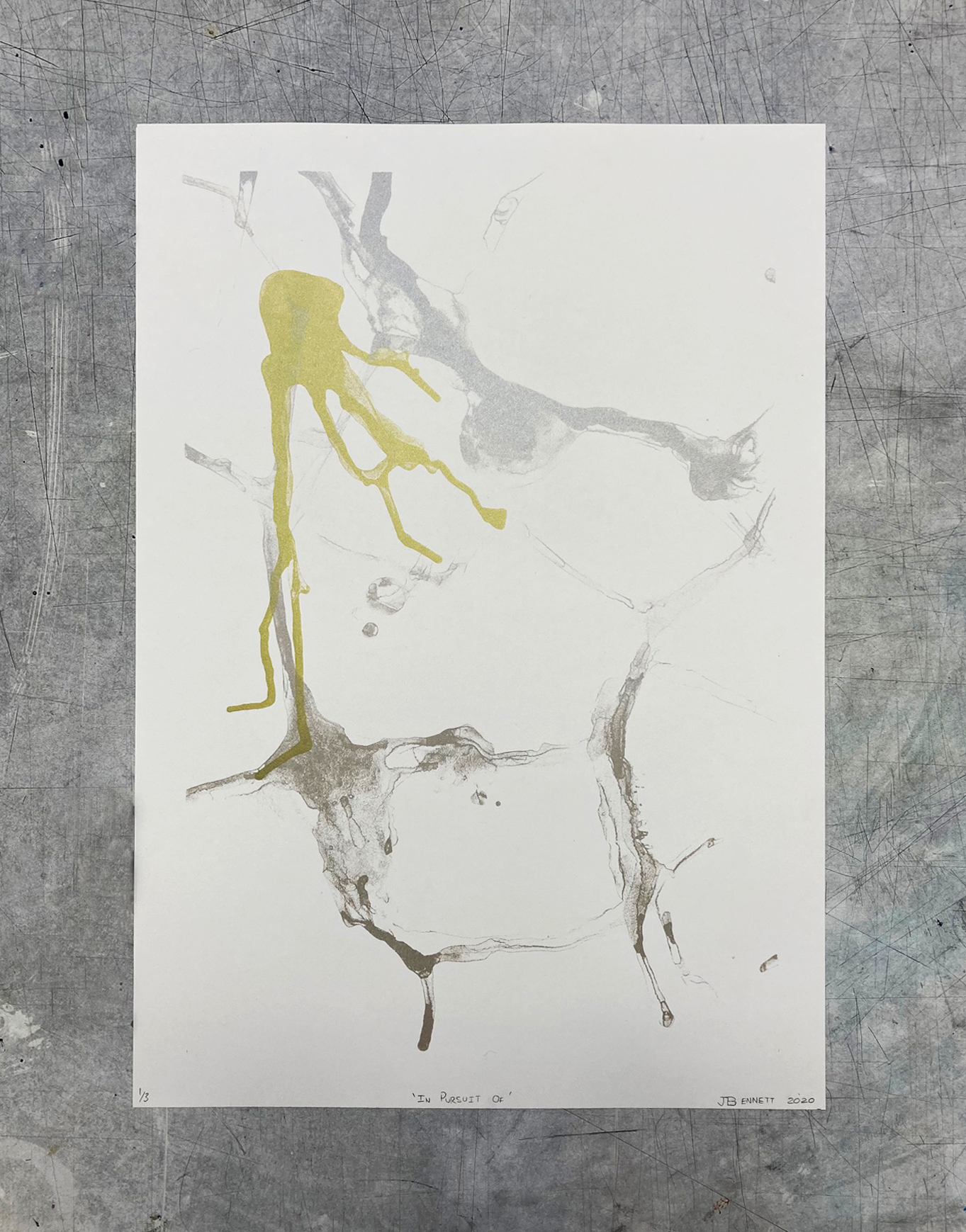 If you missed the webinar it is now available to view online. I was invited to join the panel at the last moment which was such a privilege. I really enjoyed the conversation and having the opportunity to speak with the other panellist.  It is so refreshing to be part of a community of creative and passionate individuals, each pursuing unique goals.
For 'Creative Differences', I have extended my 'Identity' series and made an edition of 3 hand-pulled prints. The prints explore my own autistic identity and are an atypical self-portrait. The delicate prints are created through my breath and capture my breathing in my studio. Unlike a traditional self-portrait, they don't portray me or my visual identity.
This is an intimate insight into my art practice and my identity. I look forward to sharing this at the auction. I have included a tiny snippet of the new print 'In Pursuit Of' a multi-layered metallic screenprint above. The edition is a strict limit of three with the first print in the edition available at the auction.
Don't forget the auction will end soon, so make sure to place your bids now!