Creative Differences – Exploring Art and Autism
I am so pleased to announce that I will be taking part in 'Creative Differences'; An online auction and exhibition. The aim of the event is to raise funds for 'Autistica' a UK based autistic charity.
The auction will take place on 13th October 2020 from 19:00 GMT via Zoom. This is an exclusive opportunity to support a vibrant charity in addition to the arts. Artists and makers have been hit incredibly hard during COVID so it's great to feel supported by Autistica. By buying a unique artwork, you are advocating for the artist and funding a charity that gives so much to the autistic community. The evening will include a panel discussion featuring prominent voices within the autism community.
The panel will be chaired by Professor Jonathan Green, Child/Adolescent Psychiatry at Manchester University and  Autistica Trustee. Panelists will include:
Sarah- Jane Bellwood: Sarah-Jane is an artist from the North of England who was diagnosed with autism three years ago at the age of fifty.
Lizzie Huxley-Jones: Lizzie is an autistic author and editor of Stim: An Autistic Anthology.
Fiona Ferris: Fiona is an Irish artist who began exploring art during the COVID-19 lockdown, and has recently been made artist in residence at Hewitt College, Cork.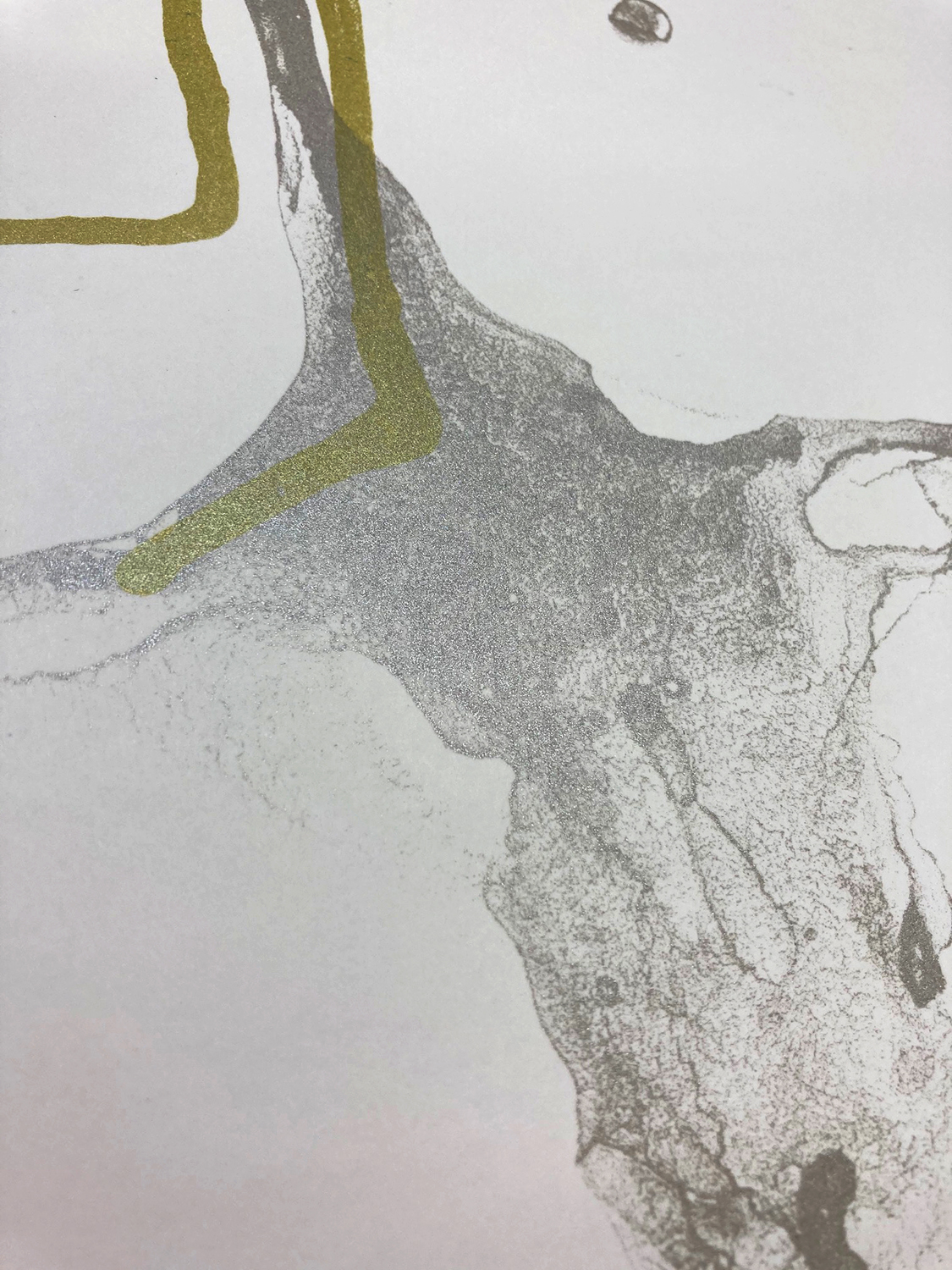 Autistica will be auctioning a limited selection of artwork from autistic and non-autistic artists.
Attendees will have the opportunity to meet with a number of the artists virtually to discuss their research and practice. I am delighted to announce that I am hosting a virtual breakout room and will be available to answer questions during the evening. Autistica is also holding a raffle where you can win artwork as well as one to one meeting with one of the artists!
The winner will be announced at the auction. Details about the artwork, artists,  bidding and prize draw will also be shared before the 13th October.
For 'Creative Differences', I have extended my 'Identity' series and made an edition of 3 hand-pulled prints. The prints explore my own autistic identity and are an atypical self-portrait. The delicate prints are created through my breath and capture my breathing in my studio. Unlike a traditional self-portrait, they don't portray me or my visual identity.
This is an intimate insight into my art practice and my identity. I look forward to sharing this at the auction. I have included a tiny snippet of the new print 'In Pursuit Of' a multi-layered metallic screenprint above. The edition is a strict limit of three with the first print in the edition available at the auction.
The event is free to attend, but donations are welcome upon registration. To view the auction site click here.