Printmaker Jane Bennett and Photographer Joanna Garrett show new collaborative work at 'The Test Bed' on the 17th December 2018.
The show 'Bennett and Garrett' is the first exhibition by myself and photographer Joanna Garrett and it was hosted by one of my favourite research facilities 'In Certain Places'  at the pop-up exhibition and engagement space 'The Test Bed'.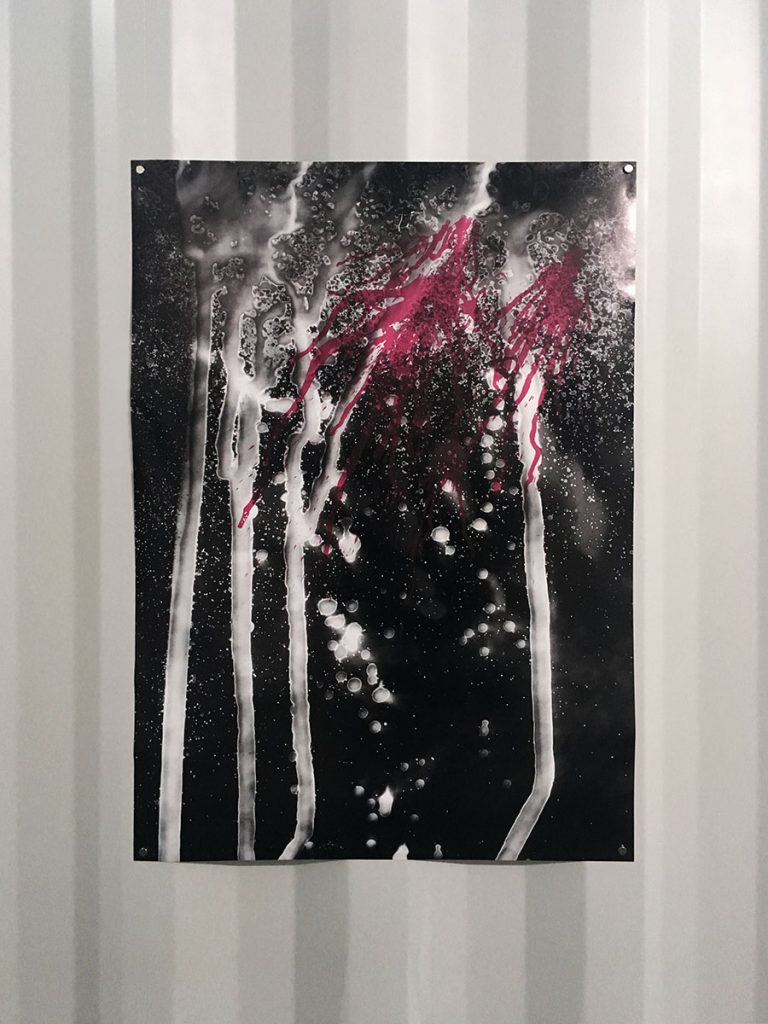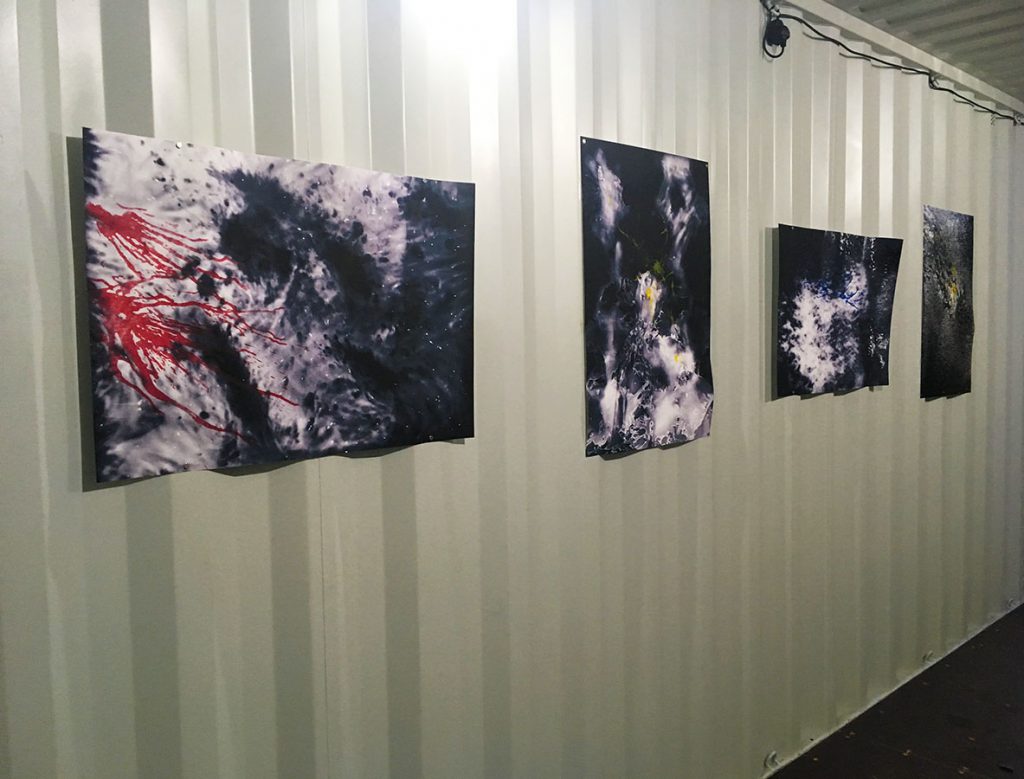 Our exhibition had three intentions:
Showcasing our collaboration.
Receiving feedback regarding the collaboration.

Exploring the new space with a diverse audience.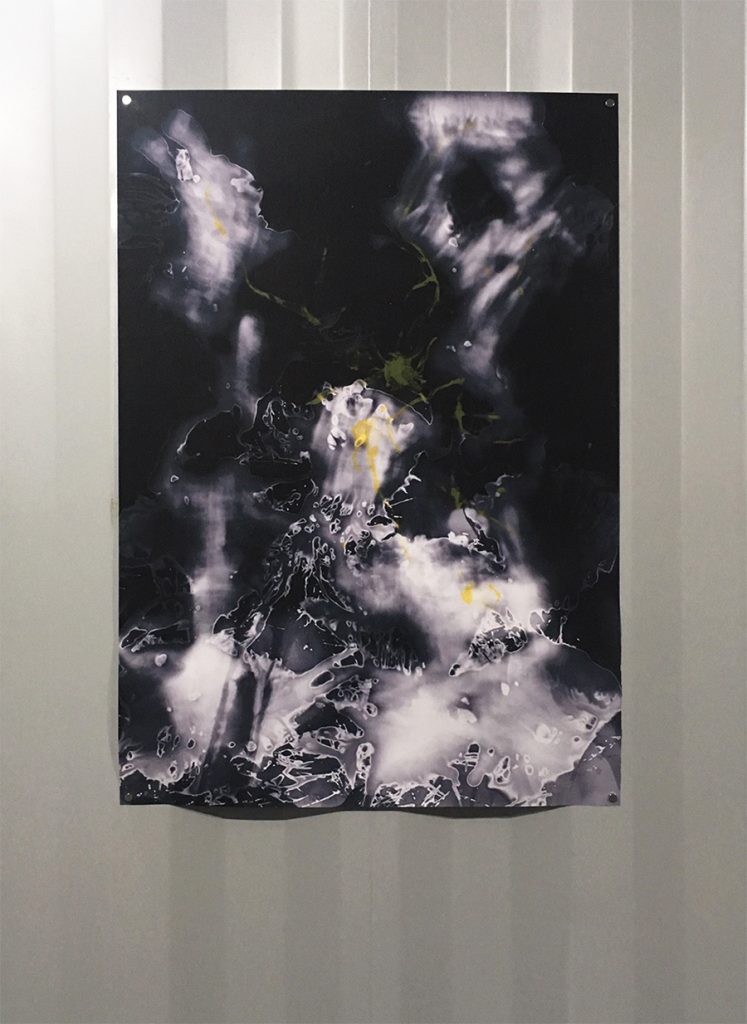 For the exhibition, Janna Garrett and I produced a series of watergrams, you can see her interview with North Magazine here where she talks about the production of them.
Joanna manages to distil the fluidity and restlessness of water in a single image. I aim to capture the momentary nature of breathing and the ephemerality of an instance.
I create each 'breath' image by manipulating toner wash through exhaling and blowing. For this collaboration, I spent time engaging with the watergrams, learning how they 'moved' and trying to find appropriate responses.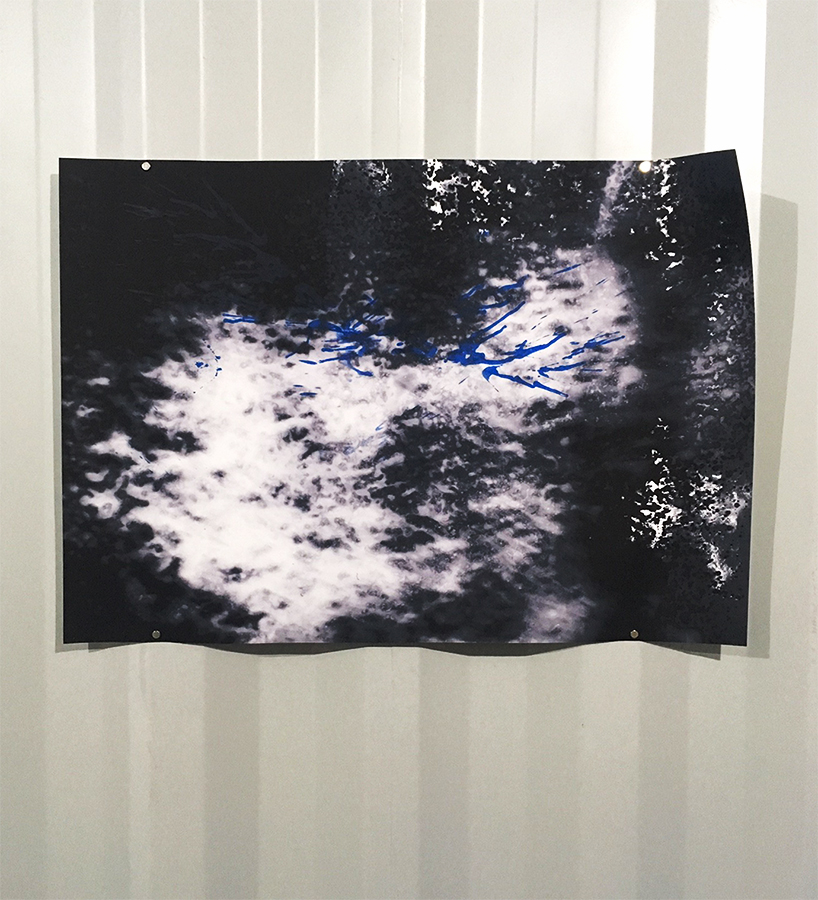 The Test Bed's aim was to facilitate conversation between local communities and the University of Central Lancashire regarding the new student centre and square which will be built in 2019. We thought that this would be the perfect place to showcase our new body of work and invite an eclectic audience.