Tactile Intervention in a Digital Environment – Zero Hour Residency Week Two.
Week Two is over!  I can't believe how quickly the time is flying on this four-week residency. Our exploration of 'touch' is well underway!
Over the past two weeks, Wendy Yu and I have connected through a mutual love of absurdity. We decided to examine our shared goal of exploring 'touch' across digital platforms.
The reality is, that we want to explore tactile engagement and the physicality of touch – but how can we do this in a digital space? Somewhere that does not physically exist or have a tactility beyond the keyboard. This has led us to the somewhat oxymoronic phrase 'tactile intervention in a digital environment'.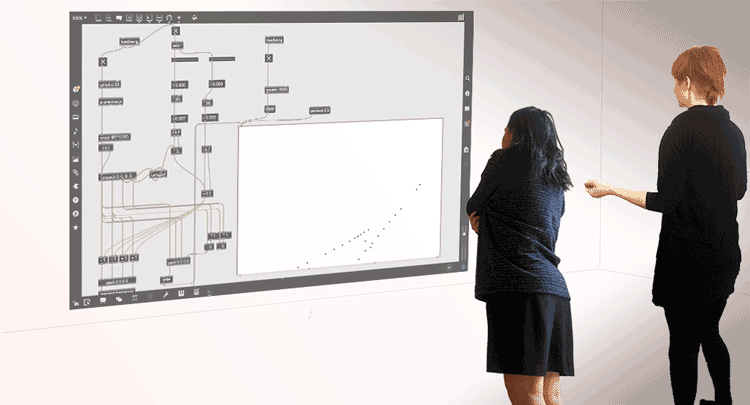 Continue reading "Tactile Intervention in a Digital Environment"