Private View 19th December 16:00 to 19:00
The exhibition continues 20th December 31st January Monday to Friday 10:00 – 16:00 
I am extremely excited to invite you all to the private view of 'Outcome'. An exhibition of three postgraduate projects based across Artlab Contemporary Printmaking Studios and Silicate Research Unit.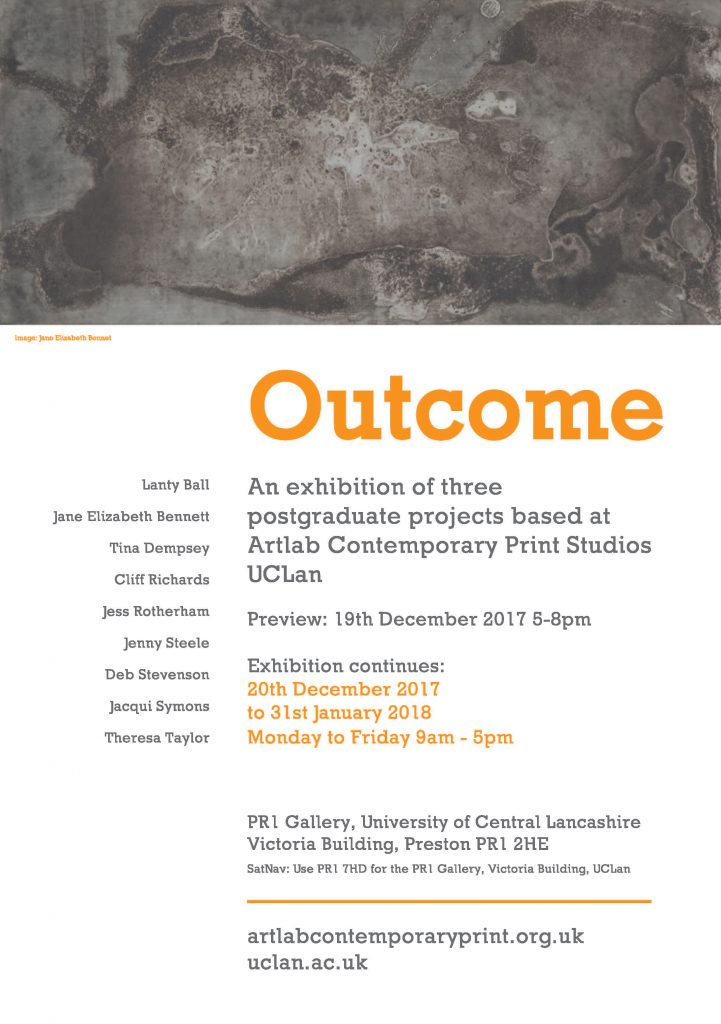 Over the past twelve months, I have been working at the University of Central Lancashire as an artist in residence on the Ph.D. Fellowship. Working with staff across a number of departments I have begun to develop a Ph.D. project and refine my practice-based research. The Fellowship has allowed me to develop my practice within an academic context and given me an opportunity to explore the diversity and sometimes restrictive nature of practice-based research. I am excited to be showing four new prints, 'Intermezzo' a screen print on Southbank Smooth and 'Plateau Three' a series of three new soft ground etchings on Somerset Satin.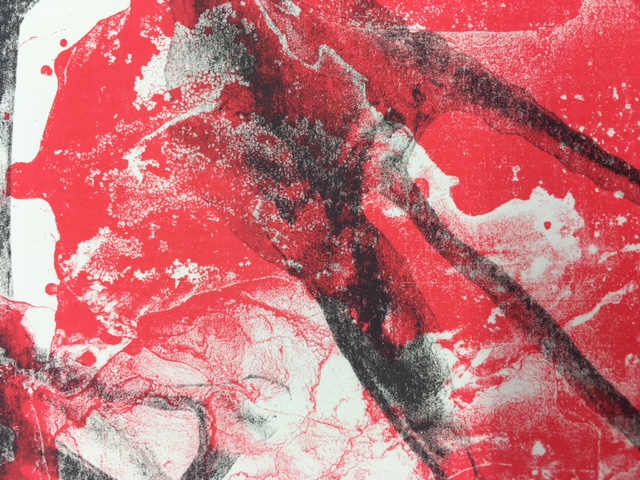 The exhibition also includes artists from the Artlab Fellowship, which I was awarded, in 2010. The Artlab Fellowship offers a graduate or postgraduate one years worth of access to the Artlab Facilities, to further develop their printmaking practice. This year's cohort is showing experimental installations and contemporary prints.
Artists from the AA2A scheme will be showing as part of the exhibition. It has been a great networking experience to work alongside artists with such different practices, methodologies and career paths to my own. I really hope to work and exhibit with these artists in the future.