'Hide and Seek' at 44AD Art Space. I'm so pleased to be showing as part of this eclectic printmaking exhibition!
Hide and Seek is the 5th open printmaking exhibition hosted and organised by 44AD gallery and studio space, Bath, UK. The private view is Wednesday 15th May 6pm to 8pm and I have two framed prints for sale.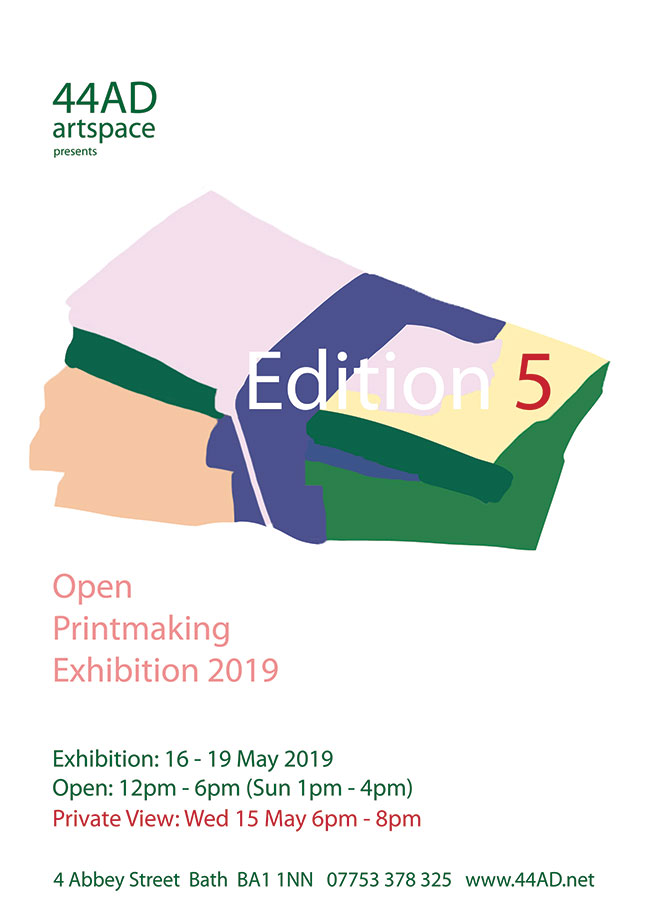 'Hiding Identity' and 'Seeking Identity' are prints that I started working on last August and previewed in North Magazine. 
'Seeking Identity' (right) 64.5 x 38.5 cm and 'Hiding Identity' (left)46 x 35.5 cm are two framed mixed media prints created in November 2018. They are comprised of a base layer of screen-printed metallic ink and a top layer of gold lithography.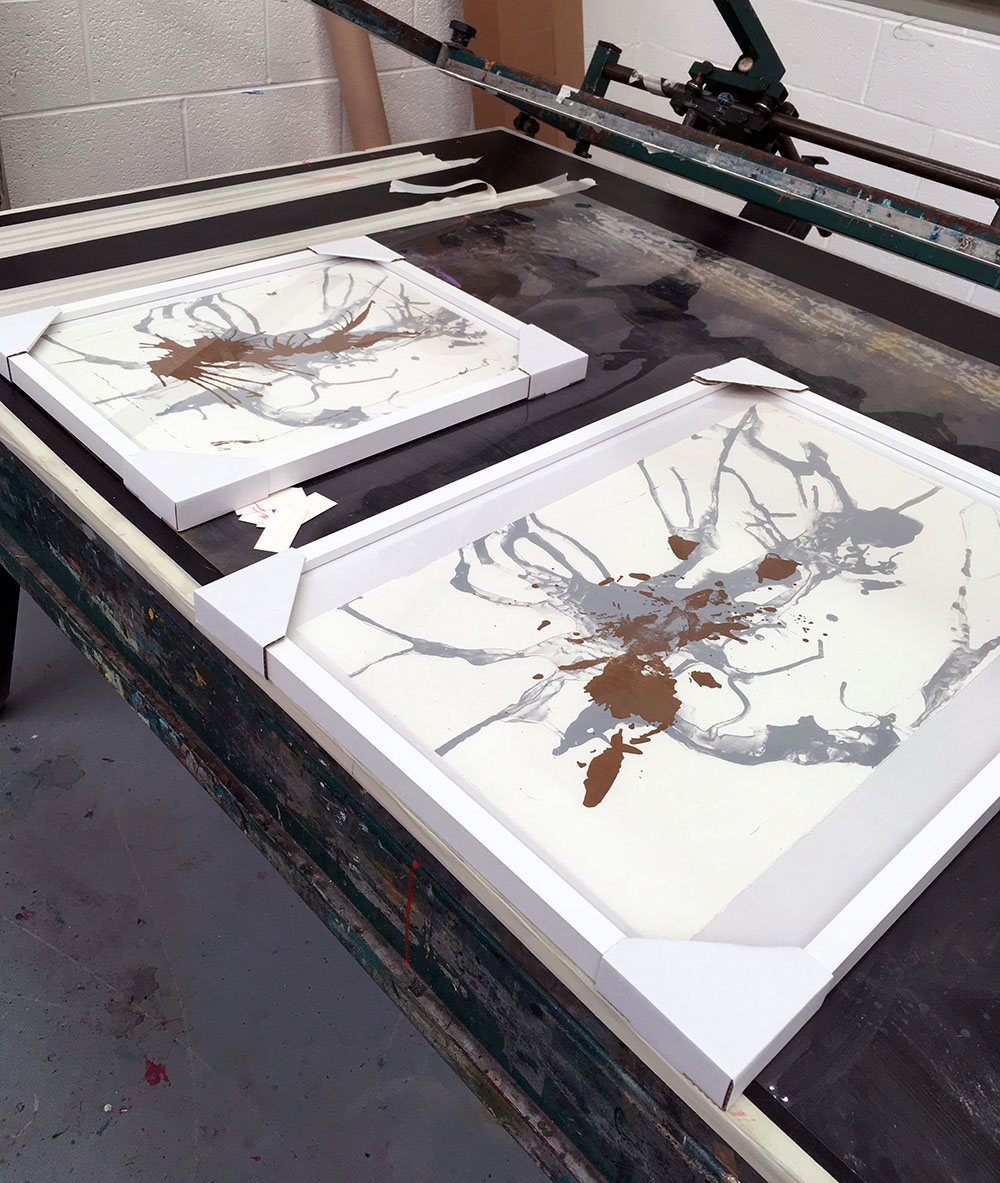 Through them, I am exploring self-portraits and the constant battle between seeking an identity whilst also simultaneously hiding it.
Each print is a record of my breath. The first layer is toner wash exposed onto a screen which is then screen printed. The second layer is created by exhaling and moving touche across a lithographic stone and then overprinting. They are intimate portraits of myself; my breathing and expressions 'Seeking' and also 'Hiding' my face, disguising my identity.
Party in the City at 44AD:  Fri 17th May 2019 6pm – 8:30pm
If you can't make the opening, why not join the gallery for an evening of live music set to the backdrop of 'Hide and Seek' on Friday the 17th of May.
Party in the City is Bath's biggest, free night of music and performance!
To mark the opening night of the Bath Festival, Party in the City celebrates the panoramic local music scene and vibrant cultural life that Bath and its surrounding areas have to offer.
The city will come alive for a night of free music and entertainment. Featuring hundreds of performances on Friday 17 May from 6pm until late. It will be a great event!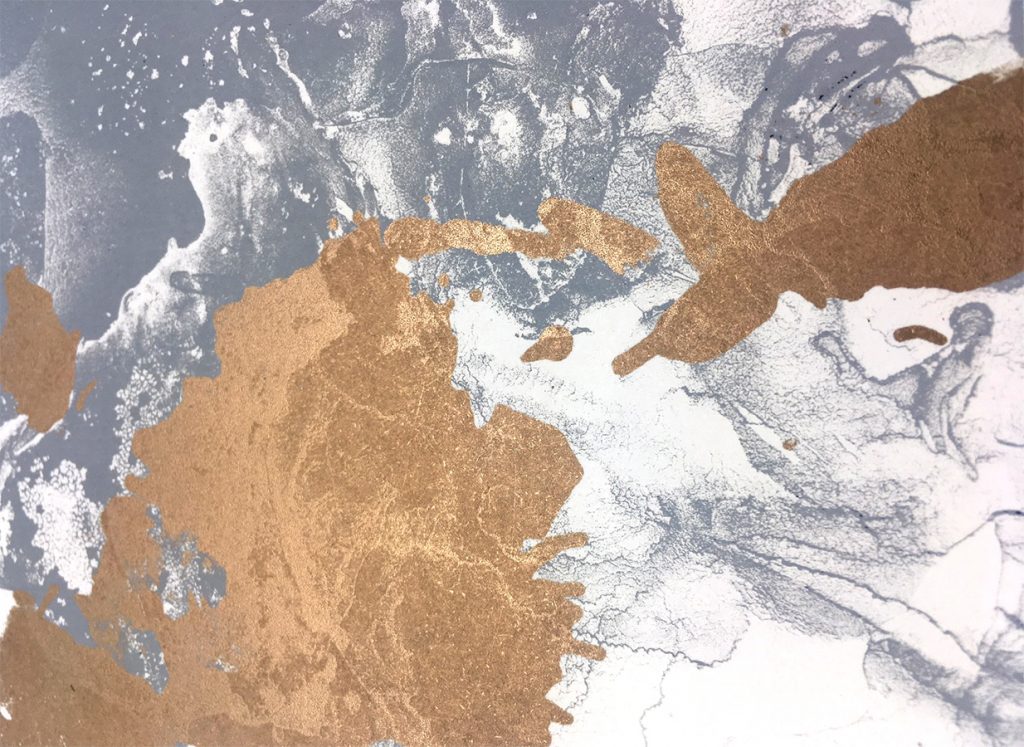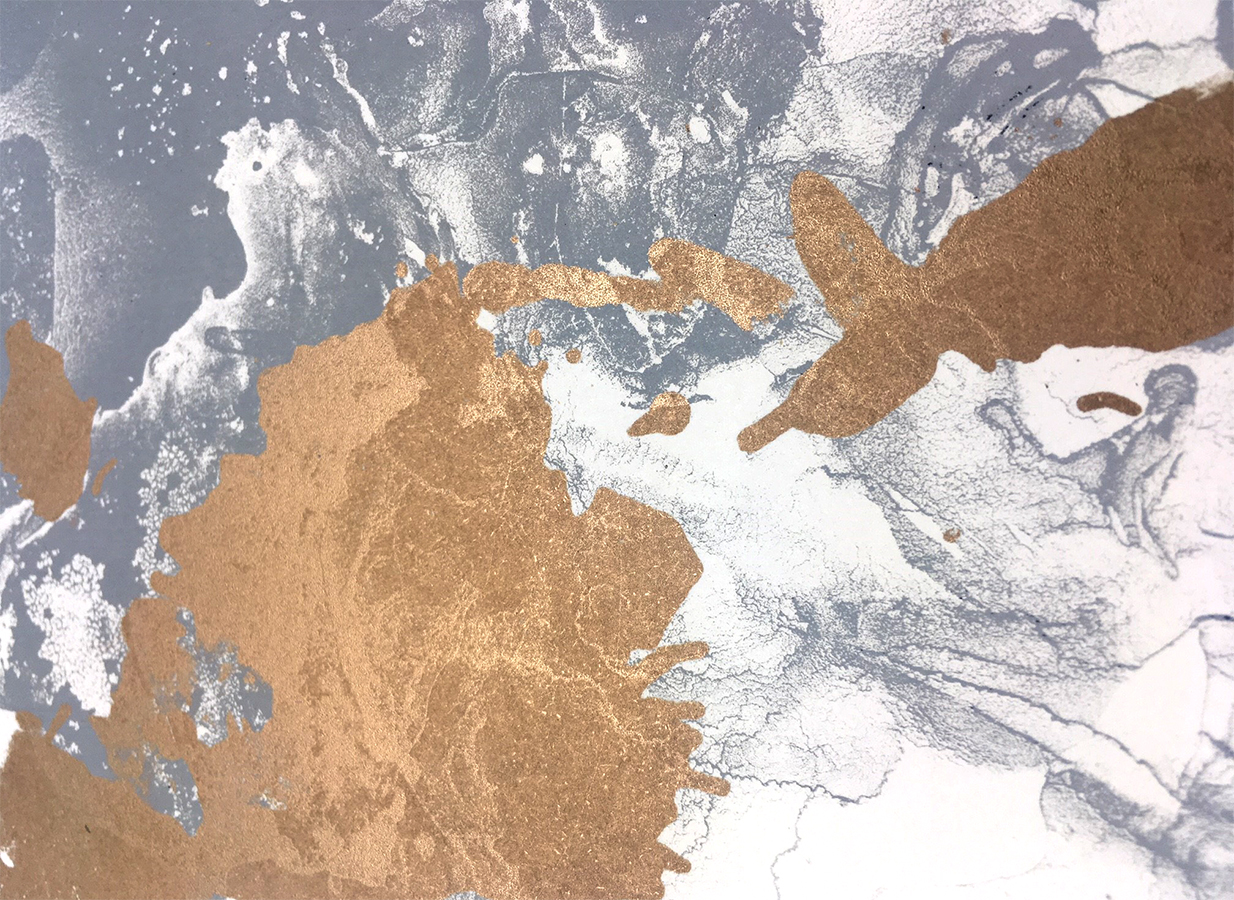 Both prints will be available for sale in the gallery, so please check them out!