Artlab Contemporary Printmaking Studio has recently run a series of three masterclasses in Printmaking entitled 'Masters'.
I have been looking forward to the 'Masters' masterclasses for some time. Anyone that knows me well will know how much I love to 'upskill'. The 'Masterclasses' were a great opportunity to network with some very experienced artists and expand my own knowledge.
Bronwen Sleigh's Two Plate Softground Masterclass
Sleigh's research and portfolio are extensive, and her workshop was as enjoyable as it was informative. The aim of the workshop was to explore methods of drawing a composite image over two soft-ground plates and then correctly register them to print on the star wheel press.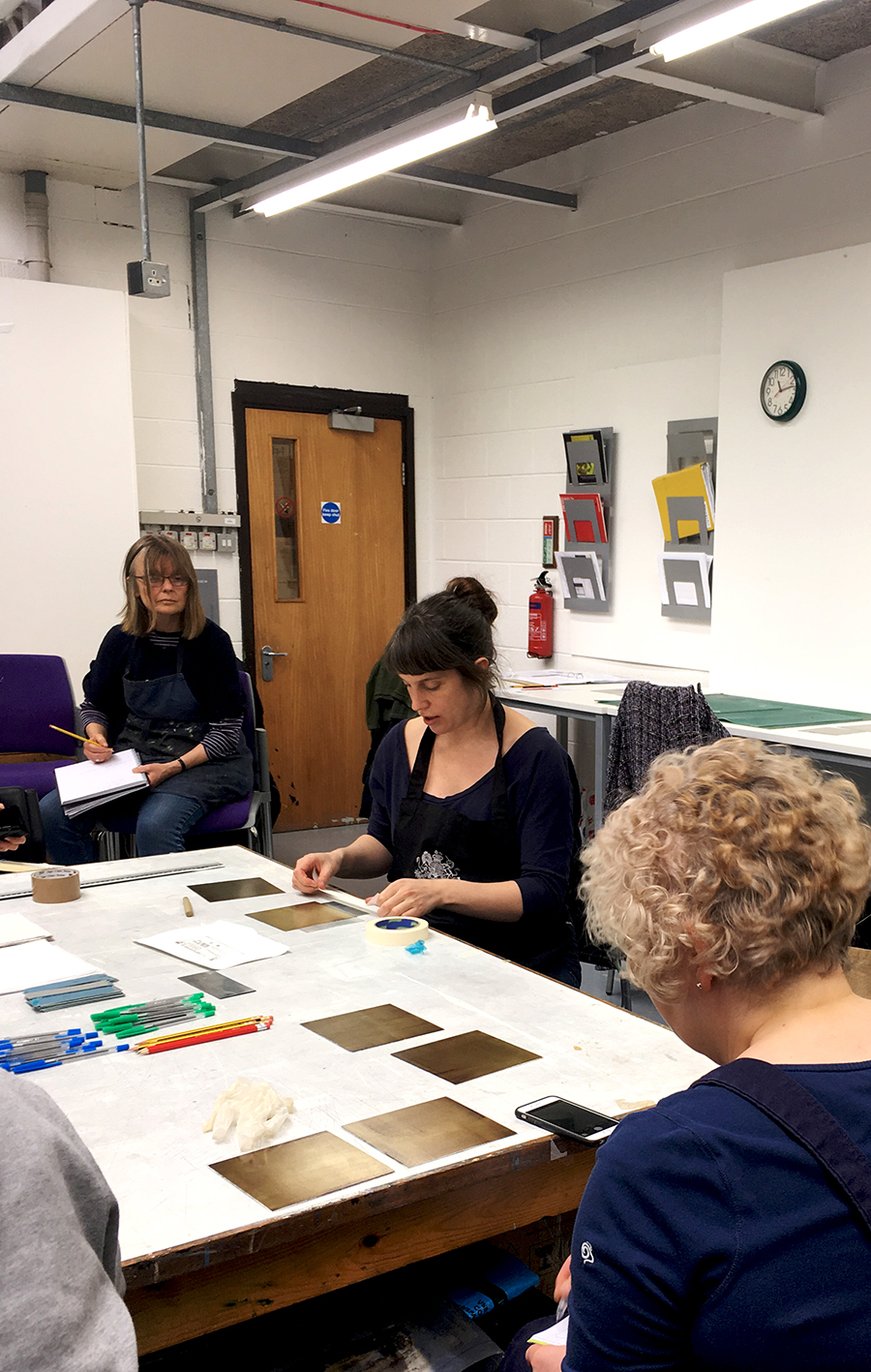 The group prepared each plate, de-greasing and coating them with a traditional softground wax, once the plates had been prepared they were etched in copper-sulphate and cleaned in preparation for inking and printing.