Artlab Contemporary Printmaking Studio has recently run a series of three masterclasses in Printmaking entitled 'Masters'.
I have been looking forward to the 'Masters' masterclasses for some time. Anyone that knows me well will know how much I love to 'upskill'. The 'Masterclasses' were a great opportunity to network with some very experienced artists and expand my own knowledge.
Bronwen Sleigh's Two Plate Softground Masterclass
Sleigh's research and portfolio are extensive, and her workshop was as enjoyable as it was informative. The aim of the workshop was to explore methods of drawing a composite image over two soft-ground plates and then correctly register them to print on the star wheel press.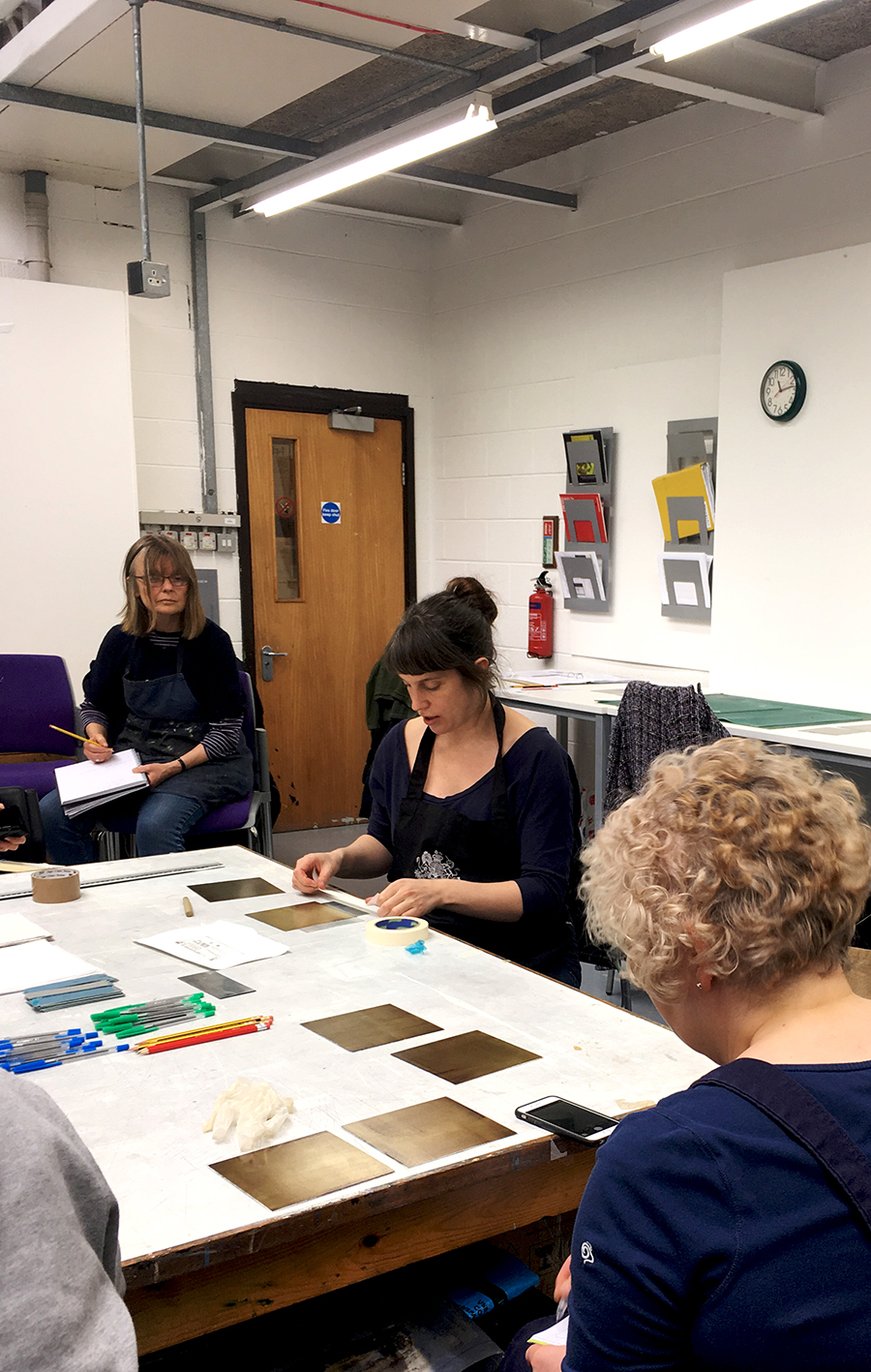 The group prepared each plate, de-greasing and coating them with a traditional softground wax, once the plates had been prepared they were etched in copper-sulphate and cleaned in preparation for inking and printing.
I won't give away Bronwin's techniques to registration but I will say that under her expert eye all of the 'Masterclass' attendees came out with a fantastic print. I would love to work with this method in the future and the experience has given me a new appreciation of softground etching and the range of marks that it affords the printmaker.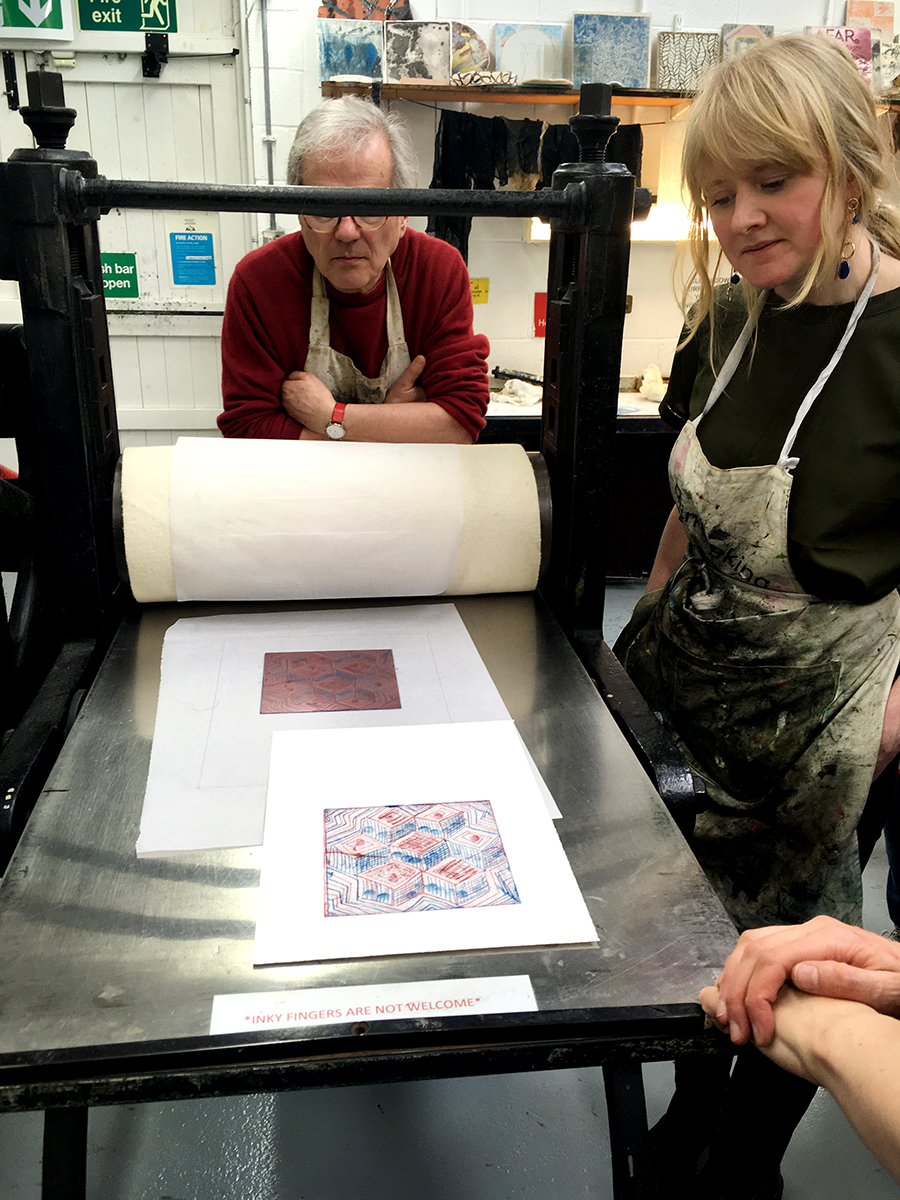 Emma Gregory's  Collaborative Drawing and Stone Lithography Masterclass
The two-day master class hosted by artist and entrepreneur Emma Gregory was a great way to start the week. Gregory's aim was to facilitate a collaborative approach to mark making and her Masterclass inspired artists and students from all backgrounds to explore their relation to drawing and collaboration.

During the Masterclass' Gregory encouraged the participants to interrogate their drawing and its place within their practice. Exercises were intertwined with conversation and theory. The group created a relaxed environment with a sense of mutual trust and understanding.
On the second day, participants moved from the drawing to lithography studio.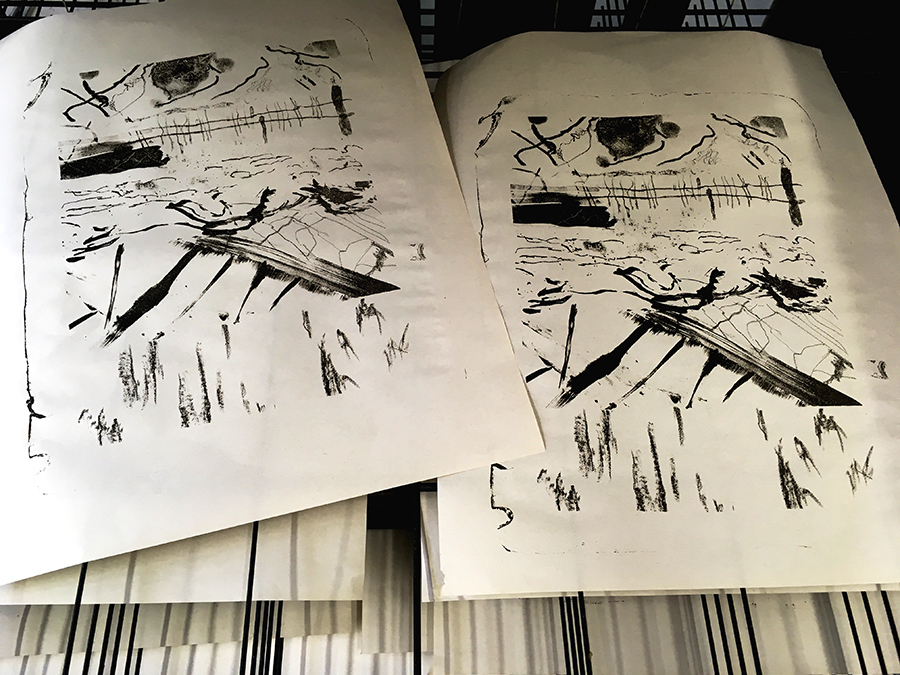 Working in a social environment, the individuals used a variety of media to draw and processed their own stone. I found this to be the most exciting part of the workshop as the group really came together in order to help each other. Lithography by nature is an involved process and the spirit of collaboration had permeated not only the drawings but the spirit of the Masterclass. Each individual left the workshop with at least two proofs from their stone and an invitation to return at a later date to print a final outcome.
David Armes' Creative Letterpress and Typesetting Masterclass
I was especially excited to be working with David Armes as Letterpress is a technique that I had not previously been inducted into and it is something that I have wanted to incorporate into my portfolio for a long time.
David is such a generous teacher and he engaged with the group, answering every question that was thrown his way. I have never picked up so many new terms, references, and histories of a process in such a short time before.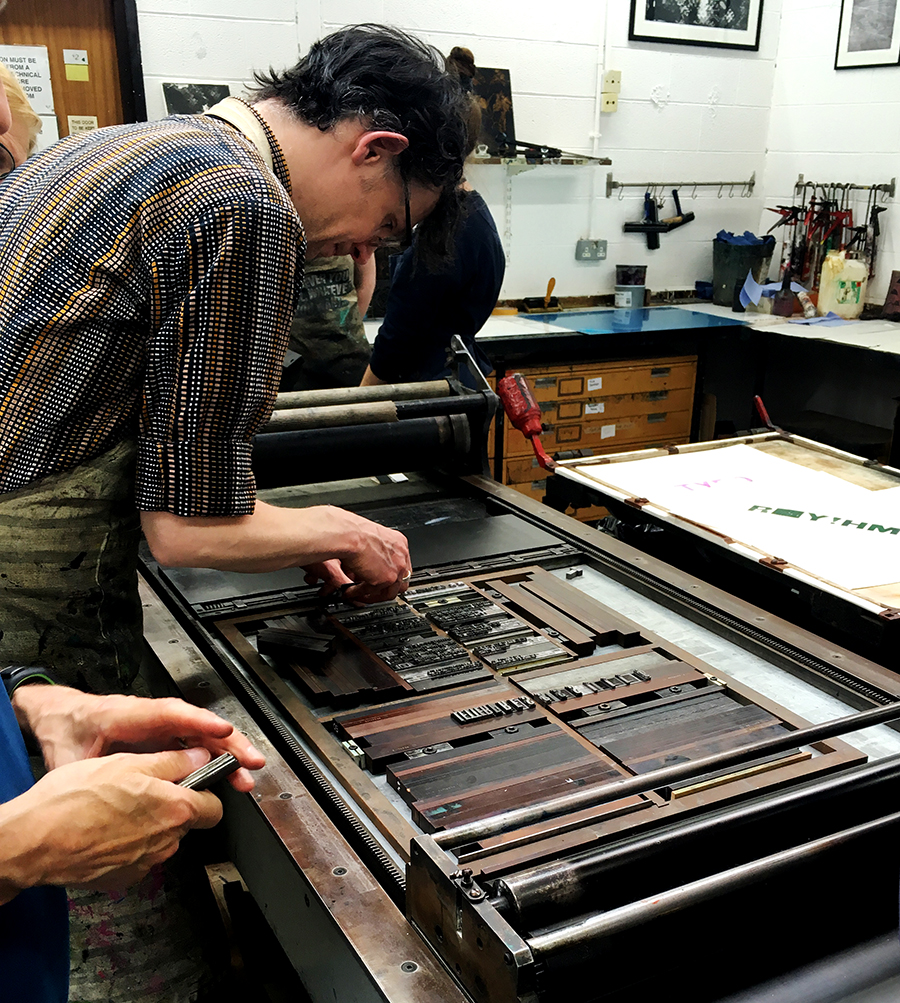 David's Masterclassconsisted of two distinct parts; the first was a day working with large wooden type and experimental inking techniques. The second focused on metal typesetting and text alignment.
Splitting the workshop in this way allowed participants to grasp two key ways of working with type and also facilitated the production of a collaborative multi-faceted print.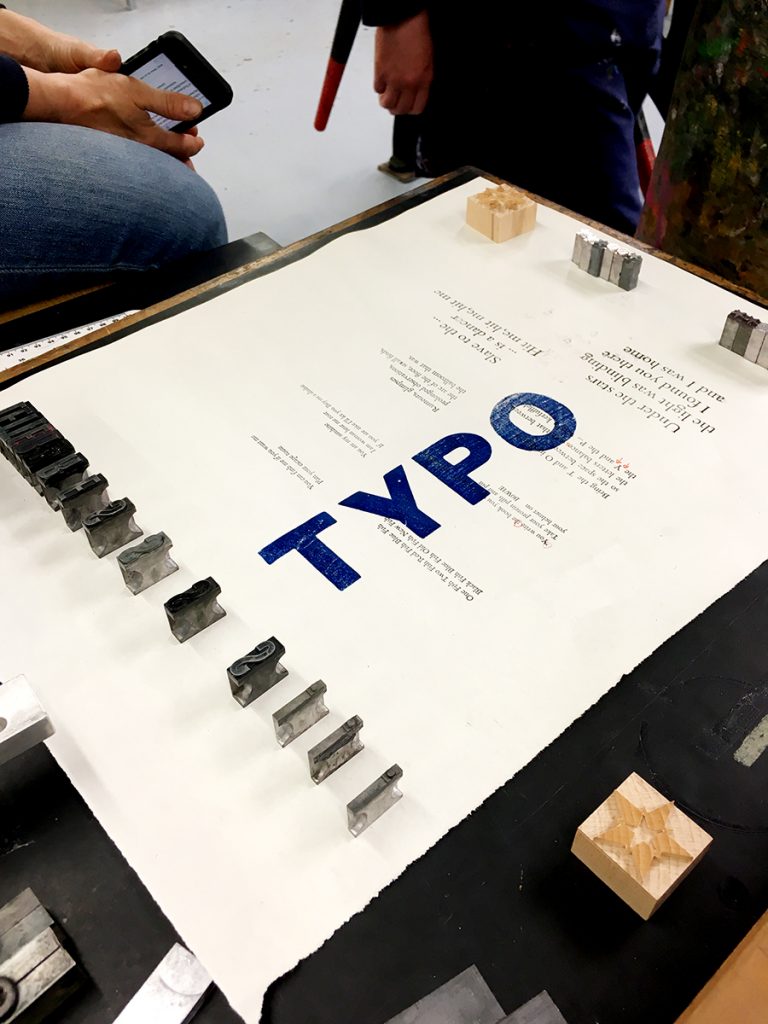 The three 'Masters' workshops were a huge success with each individual either learning or refining a technique. I thoroughly enjoyed both facilitating and taking part in each workshop and look forward to more of these exciting events in the future.