August is the best month to have artistic explorations as the campus is quieter and my main focus is readying the studios for the coming academic year.
Strangely, I find the cleaning and sorting is good for my work ethic and working on in the studios themselves help focus my artistic experimentation.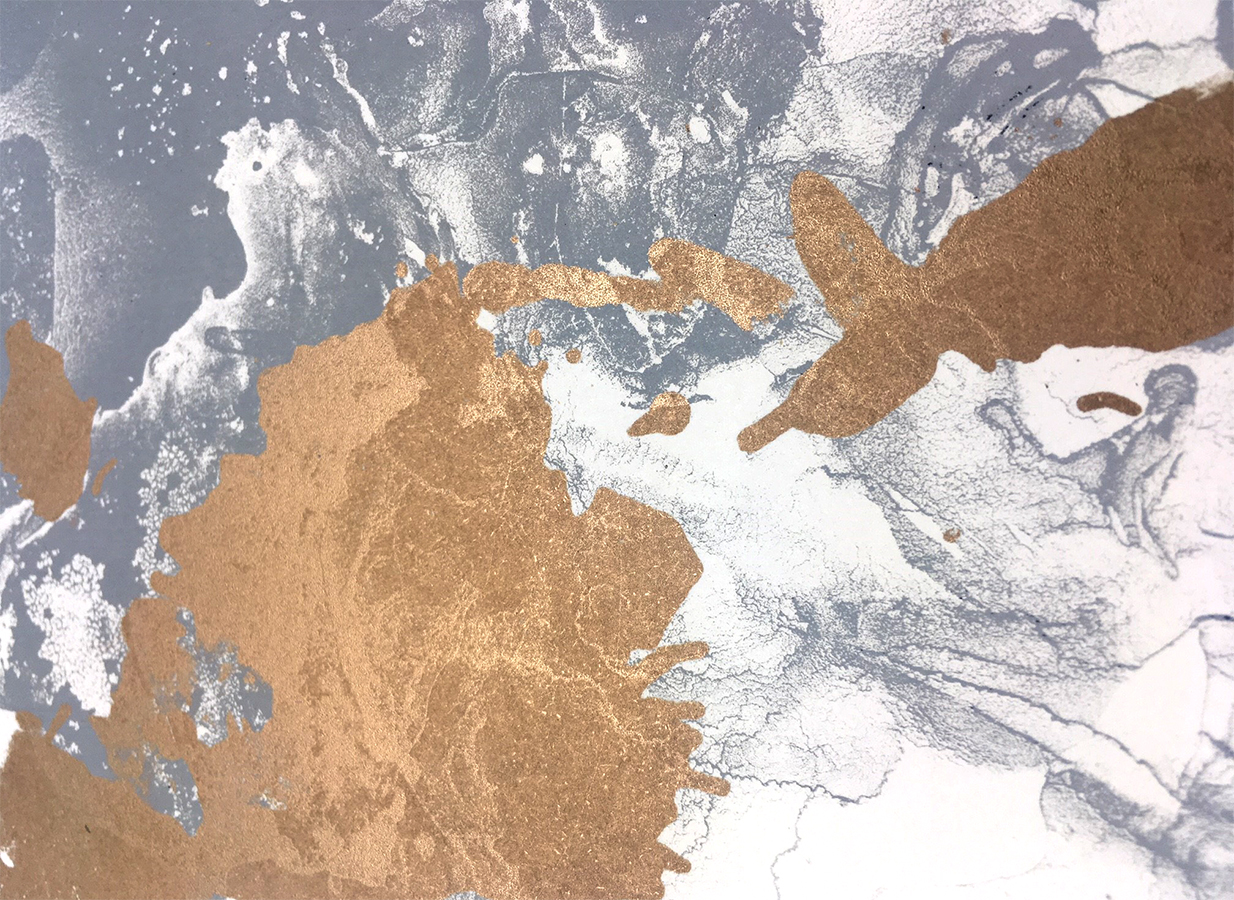 Heaven is in the making
Remains unfinished
A possibility
If there's a glimpse of it
In the little dance of tongues

Einsturzende Neubauten – Heaven Is Of Honey
The links to music and philosophy may not be immediately obvious within my work, but I am as much influenced by rhythm in language and dissonant chords as I am influenced by visual artists. The gently clanged rhythms and gorgeous singing of Blixa Bargeld is the perfect soundtrack to grow artwork within.
There is also something so incredibly exciting about work in progress. It isn't finished or complete and I don't empirically 'know' at this point how it will turn out. There are small glimpses of it and endless possibilities. It's very exciting.