Art Zoo is part performance, part installation, and part living sculpture. See artists working live.
Art Zoo is an absurdist event that is curated to give visitors to the Harris Museum and Art Gallery a rare and exciting glimpse into the vibrant world of the living and working artists.
The purpose of the Art Zoo is to put the working artist on display rather than the artwork.
By doing this visitors can take on the role of 'zoo visitor' and the artist becomes a 'specimen', audiences can unabashedly observe the daily rituals of the artist.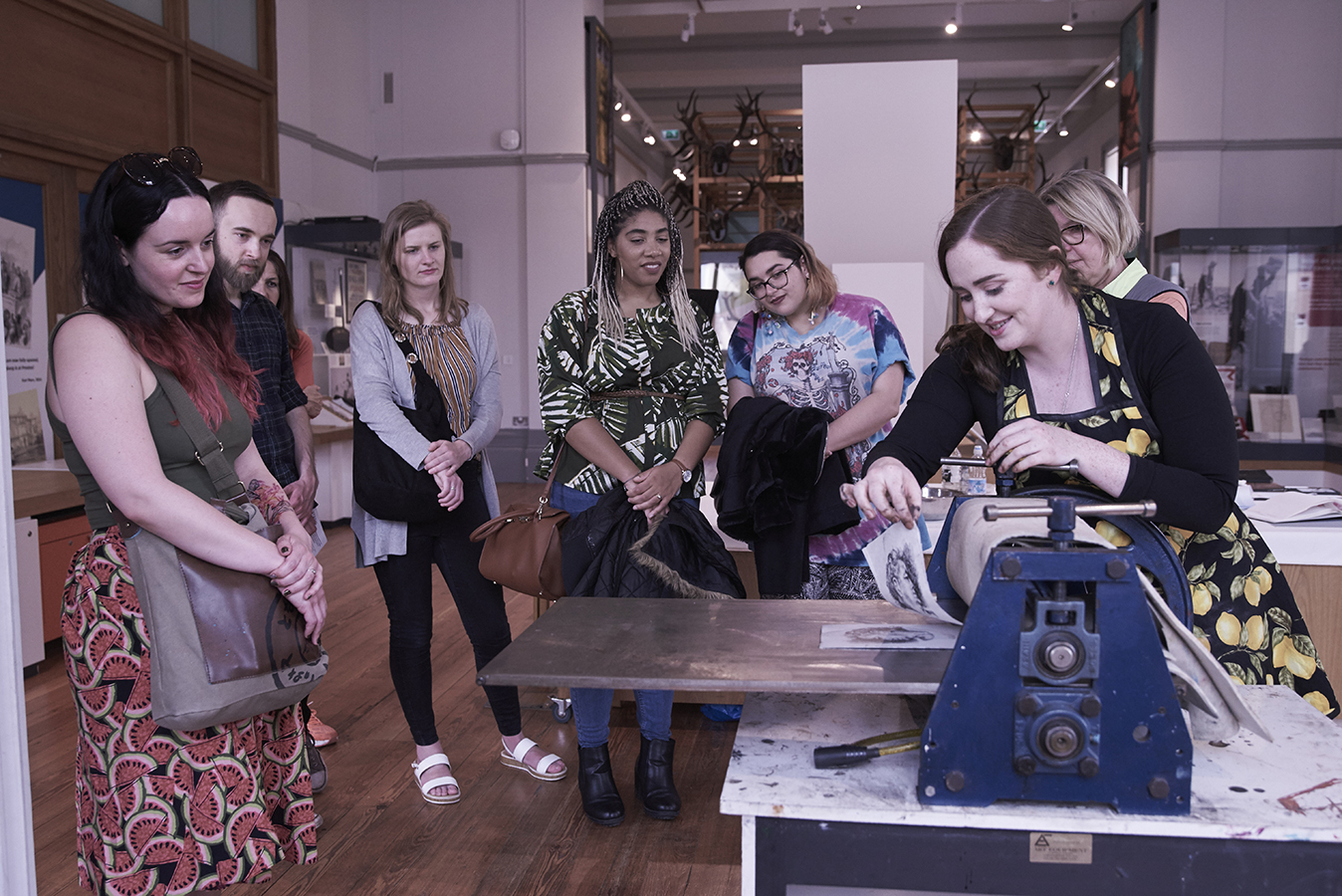 If you have ever found yourself wondering…
What does an artist do in a day?

How long does it take to make a piece of work?

Are all artist tortured geniuses or is there a more playful side to the creative process?
During guided tours of the Harris Library, Museum and Art Gallery with Stephanie Cottle, your friendly Art ZooKeeper, you can find out answers to these things and more!
To see the archive of programmed events that took place during Lubaina Himid's Hard Times exhibition, please visit Into A Better Shape.
For a promotional article in the Lancashire Post, click here. For a promotional article in Blog Preston, click here. For the Artists at work in the Art Zoo on 26th May 2018 at the Harris Museum and Art Gallery, click here.
For documentation of the Art Zoo at the Harris Museum on 26th May 2018 click here.